Santorini Catamaran Cruise
Budget-Friendly Santorini Catamaran Cruise In a Nutshell
Sail off on a budget-friendly Santorini catamaran cruise, immerse in beaches formed by the volcano, and spot Santorini's true beauty by sea. Discover a land of wild rocks and remnants of a legendary eruption, and admire the Santorini sunset on board.
Start Time
10:30 am (Day Trip) or 3:30 pm (Sunset Trip)
Duration
5 hours
Rates
Adults 12+: 110€Children 3-11 years old: 47,50€Infants: 0-2 years old: FREE
Highlights
.Cruise around Santorini's volcanic attractions in a budget-friendly trip with a catamaran towards the best viewpoints.
.Idolize the picturesque coast of Santorini and encircling islets made up of white pebbles or black and red lava rocks.
.Bathe in the rejuvenating warm waters of beaches surrounded by sensational volcanic cliffs.
Inclusions
.Pick up / Drop off.Snorkelling gear & Towels.Maps & Info about the island.Welcome drink.Lunch or Dinner
Exclusions
.Personal expenses
Additional Info
.The meal consists of chicken fillet, beans, tzatziki, stuffed vine leaves, salad, fruits, soft drinks, and local white wine..Special dietary meals available upon request
Budget-Friendly Santorini Catamaran Cruise Itinerary
Santorini Catamaran Cruise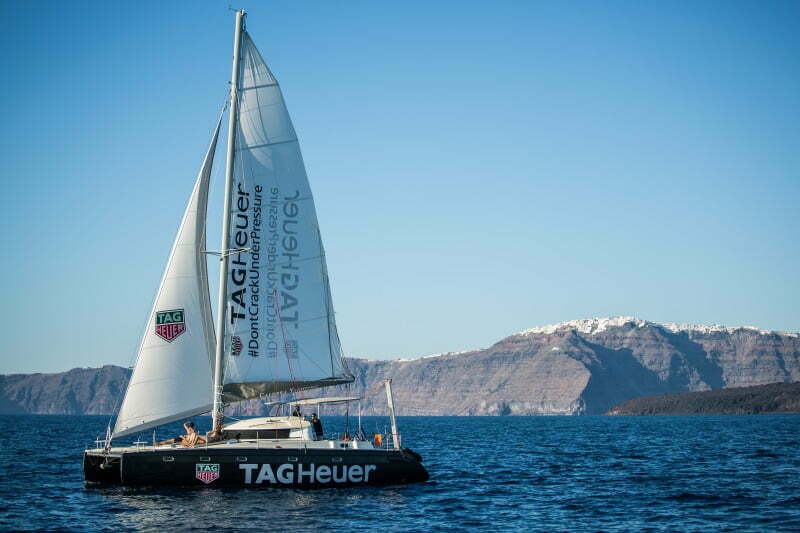 Board the budget-friendly tour at Vlychada Marina and get ready for a trip of a lifetime.
White Beach & Red Beach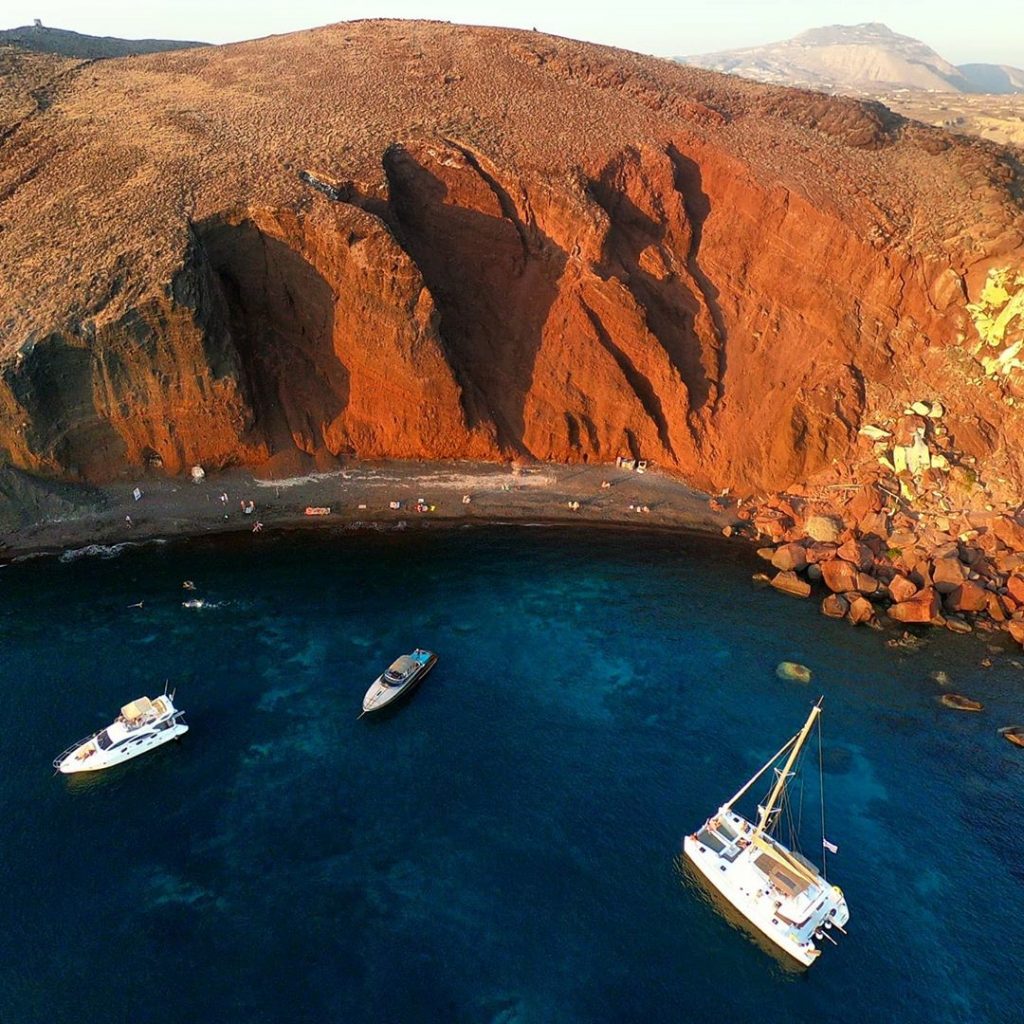 The beaches everyone loves in Santorini are a must-visit. Greyish-white rocks in the White Beach and deep red rocks in the Red beach complete the vast blue of the Aegean.
Old Port of Fira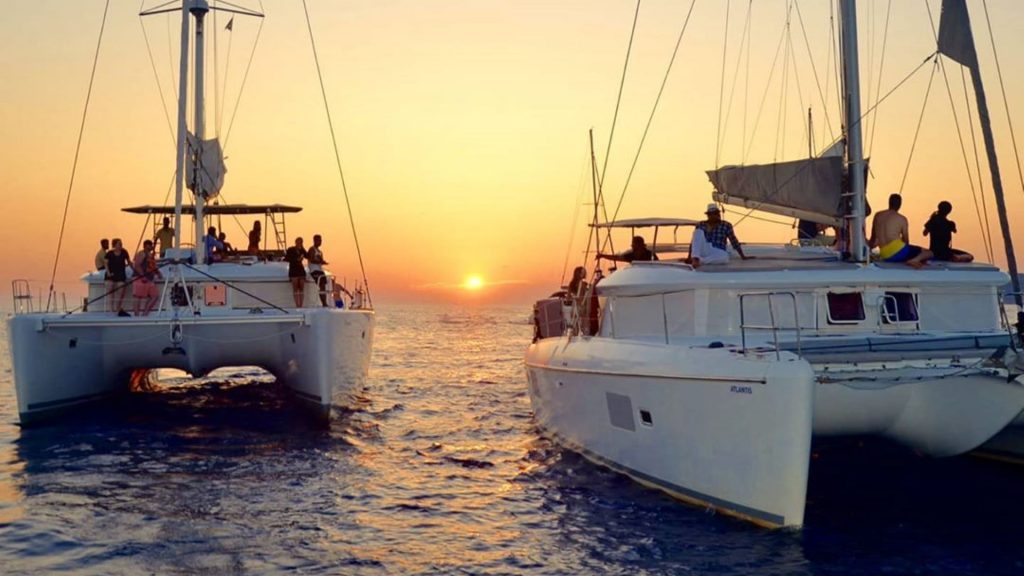 Take a closer look at Fira, from a sea perspective, and discover all the little aspects of Fira you never noticed walking around the village.
Hot Springs
The small island of Nea Kameni (meaning Old Burnt) features healing Hot Springs with dark waters. Swim or snorkel in the warm volcanic sea.
Black Mountain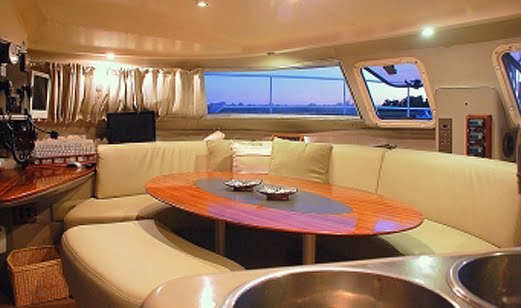 Enjoy the sea by the black rocks, formed by the volcano, and relax with a typical Greek meal and some Santorinian wine.
What to Expect from Budget-Friendly Santorini Catamaran Cruise
Escape to the most prominent features of the island, sculpted by the volcano, with the budget-friendly Santorini catamaran cruise. Revere the beauty of the Santorini Caldera in all its splendour, giving a unique intensity to the landscapes all around. Take stunning snapshots capturing the distinct chromas of the cliffs and pebbles in the Red and White Beach. Drift across breathtaking shorelines, admiring the traditional cave houses from your catamaran, and coastal villages like the captivating Fira and the marina of Vlychada. Travel through sceneries of dramatic cliffs creating an antithesis with the calm Aegean sea and the clear blue sky. Snorkel or swim in the therapeutic Hot Spring waters in Nea Kameni. Pay a visit to the accessible by sea Black Mountain, and enjoy your meal in the thrilling lava rock surrounding. Tour across Santorini in an astounding budget-friendly Santorini catamaran cruise.